Undone: A Newcomer's Story
Illustrations for The Tyee.
Story of a Islamic gay refugee and his struggle to immigrate and settle into Canada.
https://thetyee.ca/News/2019/07/01/Undone-Newcomer-Story/
"The Tyee invited illustrator Dasha Yildirim, who lives in Vancouver, to respond through her art to the accompanying article. Here are her comments:


"These illustrations represent a man who is facing difficulties coming to terms with his religious identity, his pride, and his hope for the future within a new culture. I chose to represent him metaphorically using a minimalistic approach, leaving more room for emotional interpretation.


"Motifs of doors and passages connect the pieces, their rising and falling giving an arc to this man's story.


"As an immigrant from Turkey myself, working with this article felt deeply personal, allowing me to indirectly represent the invisible struggle of immigration from an Islamic culture. Many Islamic refugees and immigrants struggle to maintain their livelihood in Canada due to unseen circumstances in their home country. Many of them are not ready to immigrate when they are obliged."" -The Tyee


︎ Prev
✴
Next ︎


"Title Image: Detail of 'Defeat'"




---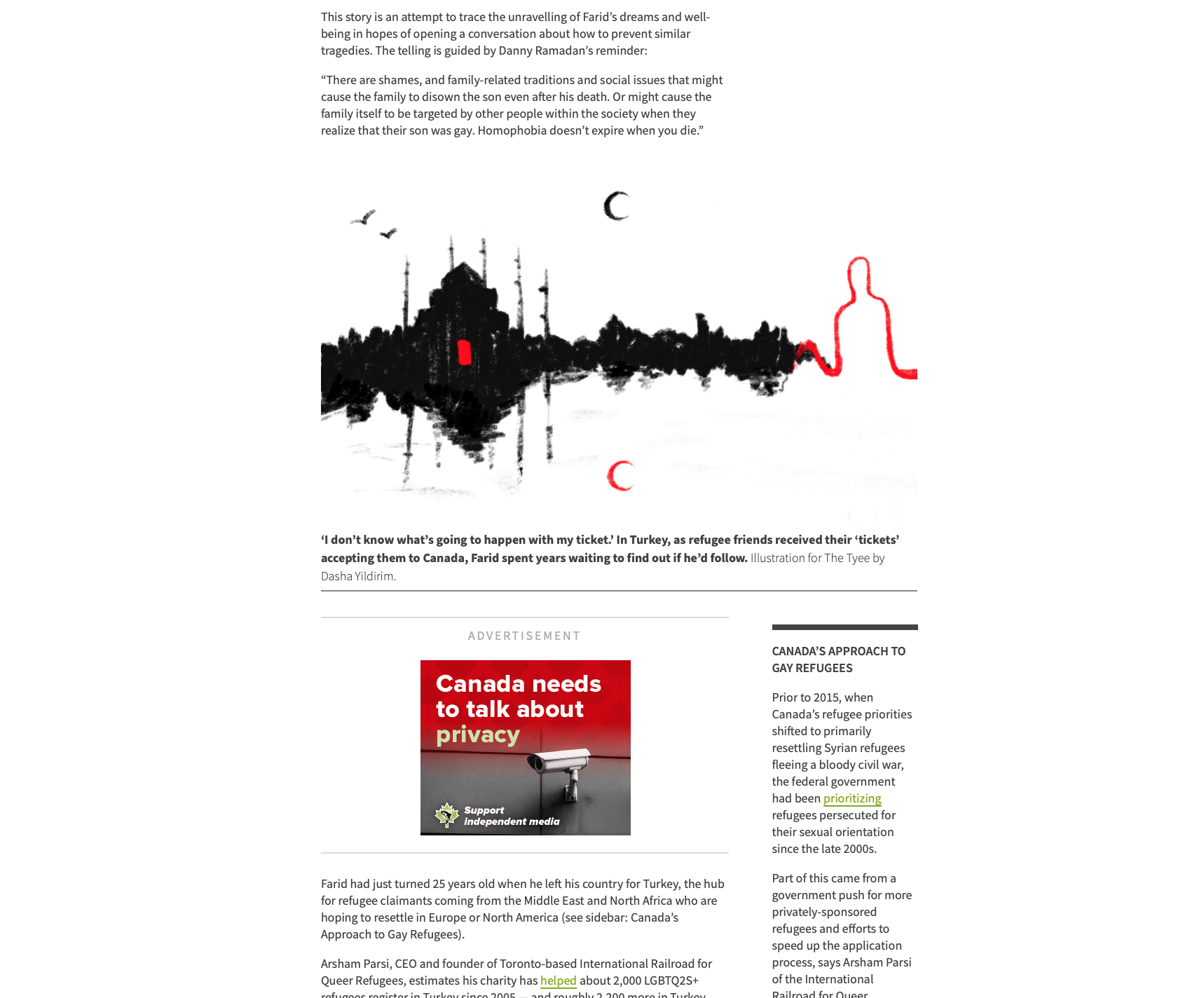 "Waiting"

Farid waiting to leave Turkish Satelitte city in order to immigrate to Canada and start a new life.
---


"Arrival"

Farid's arrival in Vancouver. He is yet unaware of the cultural problems he will face later on.

---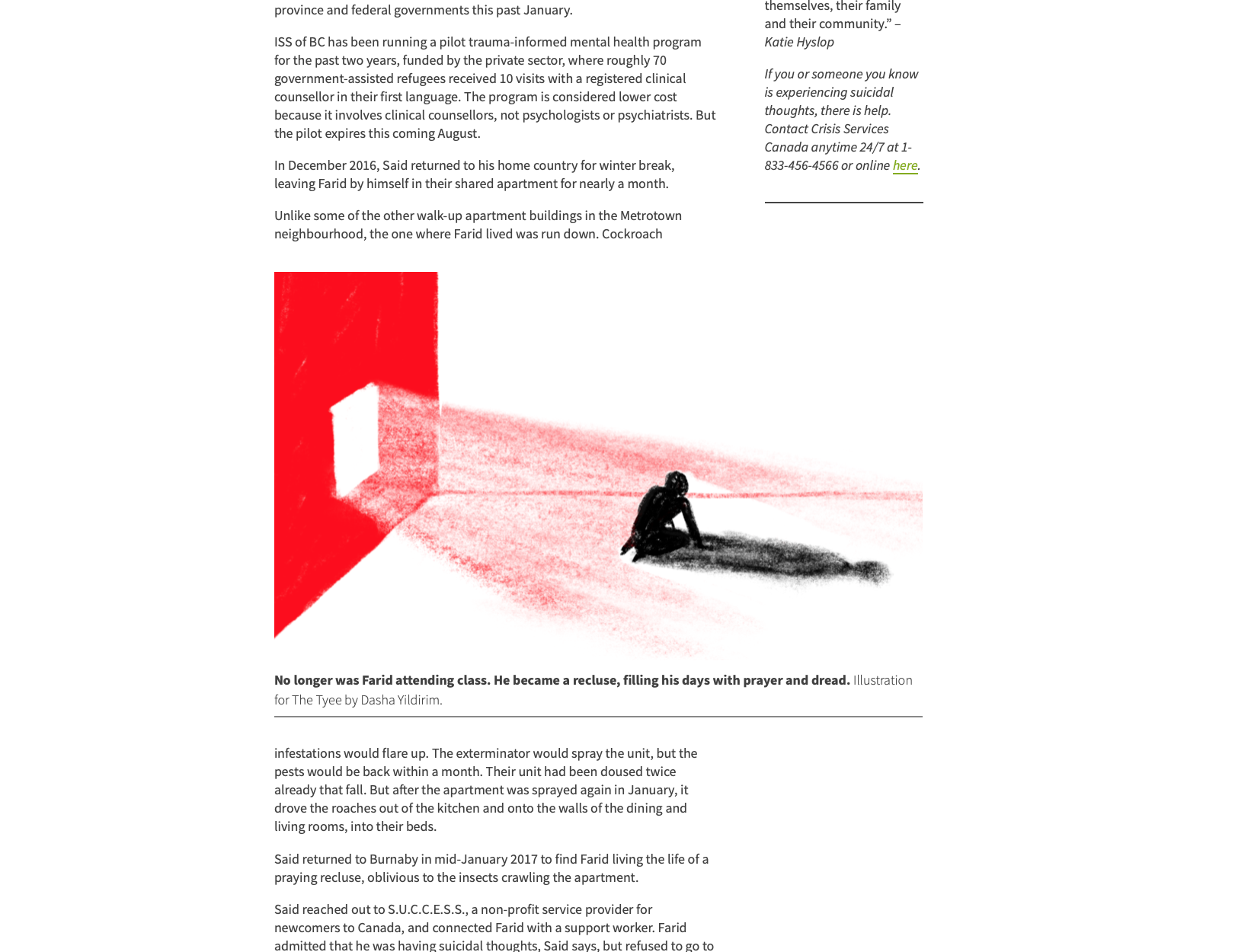 "Blocked"

Feelings of helplessness lead to Farid becoming a recluse. He was constantly praying, and stopped his daily activities, cutting ties with his friends.


---